Our Philosophy on Good Service
We regard our collaboration with you, our customer, as something special and valuable.
For this reason, we understand service and supply to mean not only full execution of the contract but, more significantly, providing flexible support in all tasks extending beyond the project assignment, in order to guarantee your success with the project and the achievement of your company target.
Our highly-qualified personnel work to ensure your satisfaction.
Commitment to service, awareness of responsibilities and continual training of our employees ensure that you receive the desired service, punctuality and quality – regardless of the scope of the order.
MES GmbH (MES) emerged in 1994 as a special machine builder and maintenance company from the traditional Mehler AG. Today we are an independent company with a focus on drying technology, automation technology and production setup. We are active worldwide for the plastics, healthcare, automotive, household appliances, textile, paper and packaging sectors, as well as for the wood and furniture industries.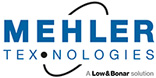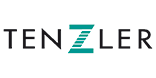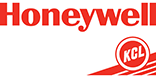 MES GmbH celebrates its 25th anniversary Success stories

MES GmbH celebrates its 25th anniversary Expansion of production technology to innovative Industry 4.0 solutions successfully mastered From the location service provider of Mehler AG to the global specialist for systems engineering and Industry 4.0: MES celebrates its 25th anniversary on July 26, 2019. While traditional manufacturing technology was still in the foreground in the …

Infrared Compact Radiators "line/plain" Success stories

MES Infrared Compact Radiator Product Range "line" The MES Compact Radiator Product Range "line" can be used to effectively and rapidly heat up, dry or activate narrow lines (2 mm) or, alternatively, wide lines up to 50 mm, for example. This is possible in case of constricted conditions of installation or restricted static irradiation. Infrared …
Our Philosophy on Business
Fully-Integrated Expertise
Fully-integrated expertise is put into practice by us on a daily basis. As your supplier, we provide you with a comprehensive range of services from a single source: from consultation and planning to manufacture and installation, from mechanical, electrical and automation engineering to process engineering.
For Us, Additional Skills are Standard
On account of personal schooling and advanced training, all of our employees – from mechanic to graduate engineer, foreman to technician – possess additional skills in the area of operation, safety and environment, in planning, manufacture and installation, and in project development and execution. This is because ever-increasingly complex projects rely more and more on interdisciplinary expertise – our team is fully prepared here.
Care and Foresight for each Project
Our qualified teams process your projects with the greatest care and the highest quality standards, while complying with the accident prevention, health and environmental regulations. Damage or accidents can still occur, however. We implement precautionary measures for the project and the project area, with comprehensive liability policies providing cover for possible damage during planning, installation or work in progress.
Responsibility and Guarantee
We assume full responsibility for deadlines and quality during all phases of your order, and guarantee correct functioning and performance.
We Offer Fixed Prices
Our fixed prices are determined by detailed, engineering-based project planning and pricing during the quotation phase. This provides you maximum security for complete delivery and service.