MES comIR, Infrared Cartridges
Modular Infrared Drying System for Coatings and Paintings of Plastics, Paper or Textiles
Due to their modular design and the utilization of short-wave and medium-wave infrared radiation, MES comIR cartridges are suitable for an extensive range of applications.
IR cartridges can be used for coatings and paintings of plastics, paper, wood, metal, textiles and other web-type materials. MES comIR products enable versatile utilization of IR drying technology and are customized to meet your requirements.
We offer a comprehensive projecting of orienting tests up to the planning, production, installation and commissioning of the plant. Our offer is also available for solvent areas and with explosion-proof equipment.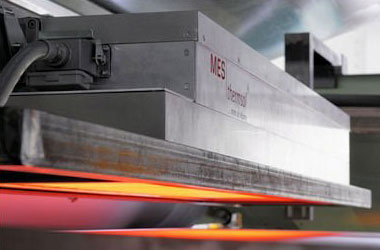 Standard Radiator Cartridge Sizes
Textile industry
Flexible packaging
Print media
Paper industry
Wallpaper manufacture
Decorative printing
Semi-finished furniture products
Plastics industry
Automotive industry
Thomas Steinwachs
Head of Service