Flexible finishing plants for always new applications
You are engaged in the production of fabrics/webs or threads/yarns - for always new applications and fields of application.
MES Finishing Plants will open up to you manifold upgrading methods enabling various different innovative product characteristics.
Economic finishing systems from the stage of development up to the start of production - designed and planned individually
Upgrading plants or finishing plants require more than mechanical engineering know-how. Our plant conception includes:
Process engineering consultation and analysis
Development, engineering and delivery
Customized finishing- and drying systems
Increase of quality and reduction of operating costs
This means, in particular, in detail:
Advanced overall concepts flexibly take into account the complete range of your product requirements and are thus especially economic.
In case of a correct design, finishing plants for solvent-containing productions are safe.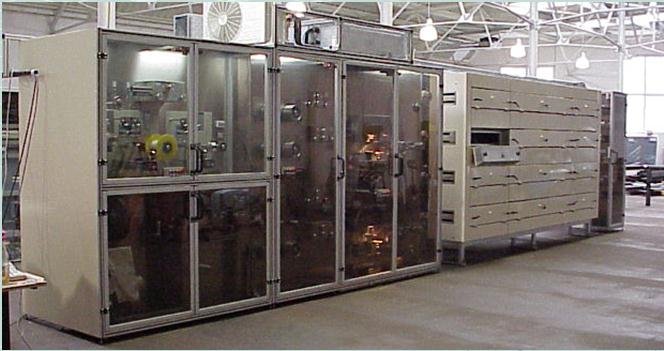 MES – The whole variety of web and yarn finishing
The development of an finishing plant will be usually performed in four steps:
Characteristics of the webs/fabrics to be finished or yarns/threads to be taken into account, such as:

Capillary hollow spaces between the filaments, which fill up with the coating medium during the finishing process
Influence of the capillary diffusion speed of the solvent during drying
Admissible tensions and temperatures
Tensile and stretching attitude

Take into account the influence of the characteristics of the coating medium , such as:

Density
Viscosity
Type of solution
Surface tension
Explosion limits for solvents

Work out Target and conception of functionalization- or finishing process , such as:

Coating volume
Surface-active coating through roller application, rake application or through impregnation into depth of fabric (padder equipment)
Influencing of the tensile and stretching characteristics of the yarn
Mitigation of the filament break and capillary faults

Design of the finishing plant and of the drying process due to the characteristics determined:

The process steps will determine the components.
At the same time, the finishing components will be designed, so that they will cover a wide range of applications.
Thomas Steinwachs
Head of Service