Comprehensive Factory Planning – "Start of Production" On Schedule and at a Fixed Price
You are planning to build a new factory complete with machines for finishing, printing, laminating, or painting applications? For meeting your requirements you will need an experienced service provider in the field of plant engineering, with expertise in the area of the plastics, packaging, or textile industry.
MES will plan your new factory and assume full responsibility for organizational and technical matters. We provide comprehensive factory planning services; you will have only one contact person for all business areas. You will be protected against damage by extensive liability insurance coverage.
On this basis we guarantee cost-effective factory planning at a fixed price and on schedule.
And only on this basis can the successful production line set-up and start of production follow – also carried out by MES with comprehensive services worldwide.
Successful factory planning with MES
The experienced MES team takes into account a large number of factors during project preparations. Our comprehensive planning activities reach beyond interfaces and assure you of the greatest possible planning security.
Our planning accounts for critical time factors:
Permits with approval documents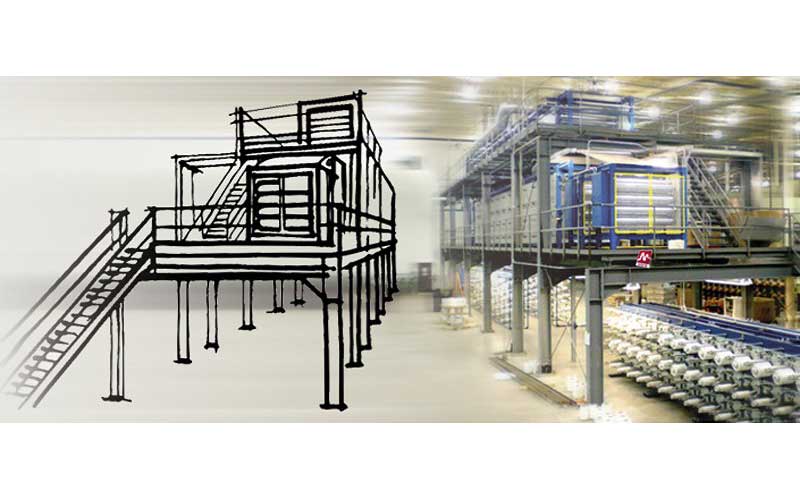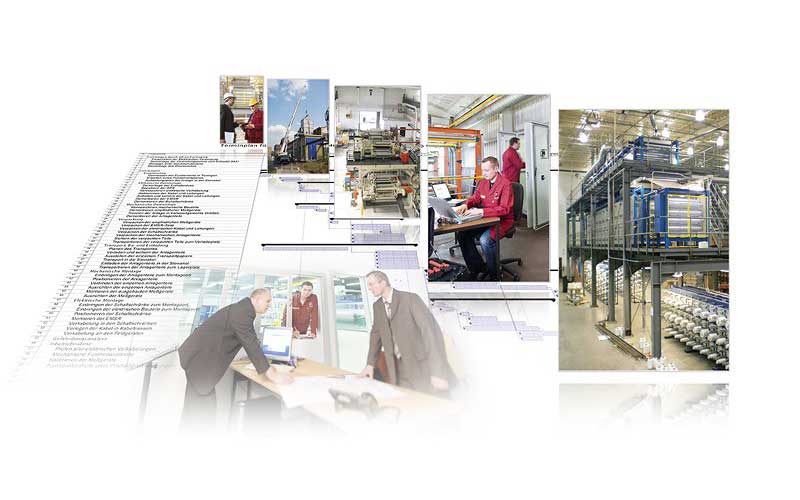 Planning in case of moving or modernization of a production line
Moving your production lines opens up new opportunities and synergies. Maintain or boost the performance, quality and productivity with measures related to the:
Need for modernization
Optimization of material flow
Optimization of the infrastructure
Occupational safety and health regulations
MES will plan the risk-free relocation of your production lines. We achieve this goal by:
Production line photos
Machine identification pursuant to DIN ISO 16952
Packaging appropriate to the type of product to be transported and the type of transportation
Logistics
Careful planning leads to only brief production downtimes even if certain measures need to be taken at the site.
Restructuring of factory/Restructuring of production line
Modernization of production
Revision of machines
Textile industry, packaging industry, plastics manufacturing industry, paper industry, auto industry:
Drying machines
Finishing machines
Printing machines
Laminating machines
Painting machines
Presses
Silos and mixing machines
Exhaust systems
Thomas Steinwachs
Head of Service