Production Relocation – Comprehensive Technical and Logistics Solutions Worldwide
You want to relocate your production line to another site and you are looking for an experienced team with extensive expertise in handling complex tasks? Our team possesses the required expertise – worldwide.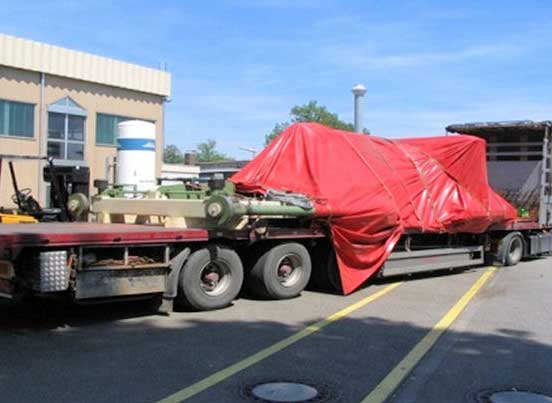 Details on relocation stages
Permits/Applications
Components/Infrastructure (storage facilities, laboratory, servicing, etc.)
Fire protection (building, technical)
Auxiliary systems (energy, water, air, refrigeration, exhaust, air conditioning, etc.)
Material flow
Installation plan/Foundations
Relocation period, activities (disassembly, installation)
Technical inspections/Training
Personnel for production training
Start-up/Start of production
Insurance policies, liability
Select disassembly team members (electrical, mechanical)
Tools, lifting tools, forklifts, cranes
Containers, electrical power for construction, telephone, fax, heating
Forwarding agent, transportation permits
Intermediate storage facilities, cleaning facilities
Work permits (nights, weekends)
Fire protection, checking of occupational safety and health regulation requirements
Instruction of qualified personnel
Preparation of packaging material
Determine documentation (identification labeling, packing lists, etc.)
Check disposal channels (oil, products, metal, etc.)
The quality of disassembly preparations decisively influences schedule effectiveness, occupational, fire and environmental safety and protection and represents the basis for controllability of the overall risk for the supplier and the customer.
Labeling of system components
Comparison/Review of foundation dimensions with foundation plans
De-energize the system (power, oil, etc.)
Draining of supply lines
Disconnection of electrical cables
Electrical/Electronic disassembly
Disassembly of measurement technology
Backing up controller programs
Disassembly and cleaning of mechanical components
Disposal of residual substances
Disassembly work represents the simplest part of relocation measures; however, the quality of disassembly work determines whether installation procedures will be carried out on-schedule and whether the system will work correctly after installation.
The type of packaging
Containers
Pallets
Crates
Foil/Film
is determined by the type of transportation
and by the point of destination
Within site
Within Germany
Overseas
Insurance policies, liability and transportation documents are important.
Preparation of foundations (measurement, construction)
Assure infrastructure:

Power
Heating system
Cranes/Forklifts
Local suppliers
Containers
Phone
Fax
Interpreters
Human resources

Organize intermediate storage facility
Apply for permit
Prepare supply systems (power, water, refrigeration, air)
Organize waste disposal
Adaptation measures of the relocated system (steel construction, pipelines, cabling, etc.)
Essential points of installation preparations include the system foundation, energy supply, licenses and permits and the adaptation of the relocated system to the new environment.
Structural steel installation
Installation of electrical control cabinet
Component assembly
Pipeline installation
Installation of measurement technology
Wiring
Connection to control cabinets
Connection of supply systems
Connection of exhaust systems
Adjustment and leveling of components
Filling of systems with oil, lubricants
Installation work must be complete i.e. all mechanical, electrical, measurement technology and control work must have been carried out so as to ensure that the quality of production performance is the same as prior to disassembly.
The relocation team is selected primarily on the basis of installation skills followed by disassembly capabilities.
Inspection of safety equipment
Functional test of individual units
Functional test of control units and drives
Rotational direction check
Setting/Adjustment of pneumatic and hydraulic equipment
Signal exchange test
System start-up with production material
Optimization of control systems
Start-up / Run down test / Safety criteria test
System optimization, depending on recipes
Acceptance test
Training and instruction of operating personnel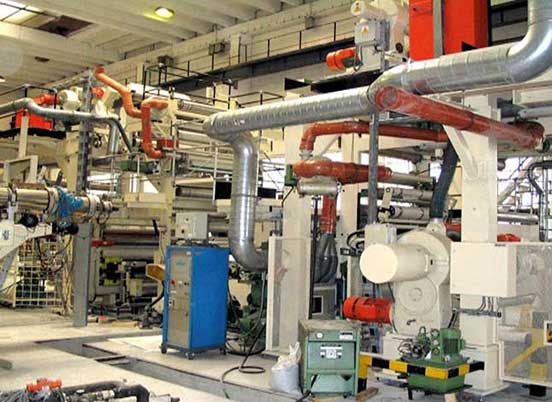 Project example: Production line relocation in China
MES has successfully relocated a factory in China including all auxiliary systems. The relocation of the existing three finishing lines was carried out individually and successively. Once the first production line had been successfully put into service again, the second line was relocated. In this way the production downtime was kept to a minimum. Production was optimized and capacities were expanded at the same time.
Stage 1:

Relocation of first industrial rubber finishing machine along with thermal oil burner and mixing unit.

Stage 2:

Relocation of second finishing machine complete with thermal post-combustion unit. Production was also optimized.

Stage 3:

Relocation of third finishing machine
Tripling of finishing capacity
Doubling of production speed
Conversion of heating system to thermal oil
Thomas Steinwachs
Head of Service