Infrastructure planning with MES – Optimize investment costs and reduce operating costs
You are planning to extend or modify your production plant, possibly in connection with a new building or removal to another site. You are confronted with sophisticated and manifold tasks as a plant manager/operations manager:
Planning (integrated)
Optimization and automation
Monitoring and control
MES offers all planning services for production sites – in the field of plastic industry, packaging industry or textile industry.
In order to take into account the complexity of the planning tasks, we separate the Infrastructure Planning as an independent planning field. MES will also carry out the subsequent set-up of the infrastructure as a comprehensive service provider.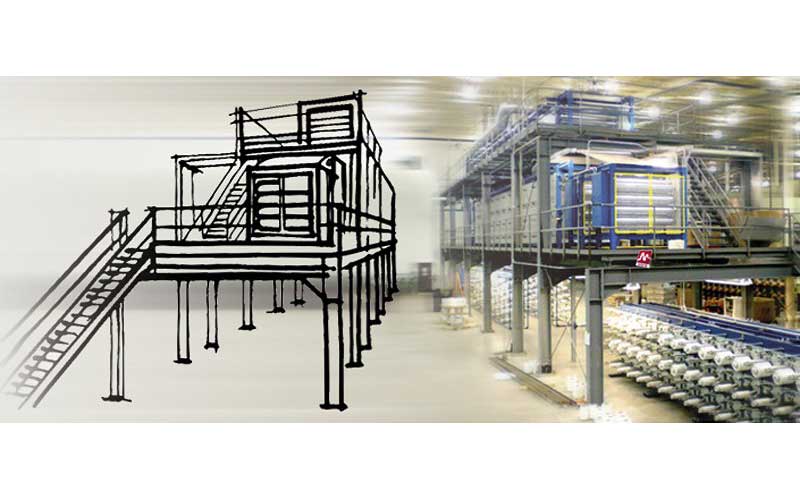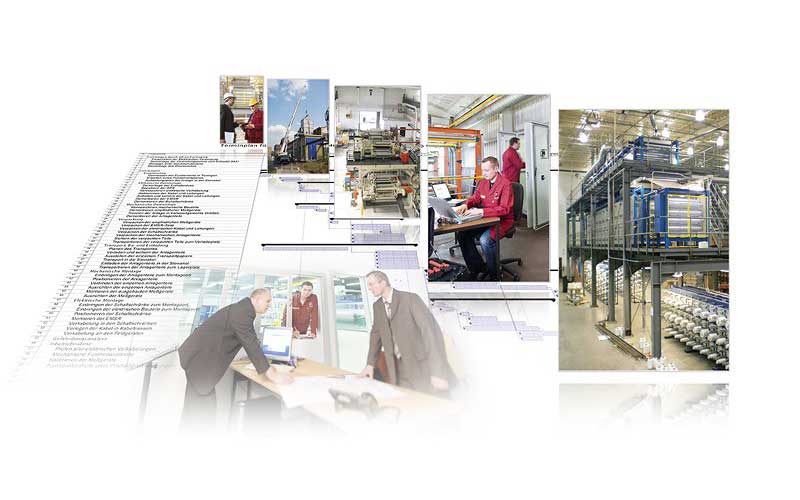 Cost reduction through an optimization of the infrastructure in a textile production company
Production and manufacturing had been unfavourably spread over 5 floors. Strongly growing production fields did not have any extension areas available.
A new production building on neighbouring premises had been assumed as a solution. Investment costs were planned to pay off within a few years through optimization effects.
Result of infrastructure planning: Saving potential of € 500.000 each year
MES has prepared a basic planning for the re-organization of production, manufacturing and cutting operations under the conditions of material flow engineering. Target: Determination of optimization effects
Infrastructure planning starts with questions:
How much infrastructure equipment/operating equipment and technical output (min/max) is available to you for production (number, volume, area, transport vehicles, boilers, silos etc.)?
How much infrastructure and operating equipment is required for production?

each hour, day, week, month, year
in summer / in winter
with a 5-day week
with a 7-day week
with a 2-shift operation
with a 3-shift operation

Which downtimes of the operating equipment can be compensated for/accepted by production?
Which maximum peak load of the operating equipment is required for undisturbed production operations?
How much infrastructure and operating equipment is indirectly required by sales (in particular, how much flexibility)?
How to start infrastructure optimization projects?
Do you change your production capacity or your range of products? Do you combine the required adaptations with an infrastructure optimization - with these possible targets:
Release of reserves in the infrastructure
Reduction of operating facilities
Optimization of operating costs
The combination of a modification of production with an optimization of the infrastructure will doubtlessly offer saving potentials.
Methodical planning of an infrastructure optimization
Infrastructure planning/Infrastructure optimization – typical services offered by MES
Waste situation + disposal
Optimization of exhaust air system
Lighting analysis
Steam- and water generation
Compressed air generation
Analysis of energy consumption
Analysis of requirements for air conditioning units
Stock movement
Material flow analysis
Production extension
Production reduction
Power distribution
Thomas Steinwachs
Head of Service